The way I see it FROM MY BIG EYES–
Do you like trying different products before you buy, well why not try the TARGET Beauty Box?  I ordered my first one in April for only $7.00 with free shipping and I really enjoyed using all of the products.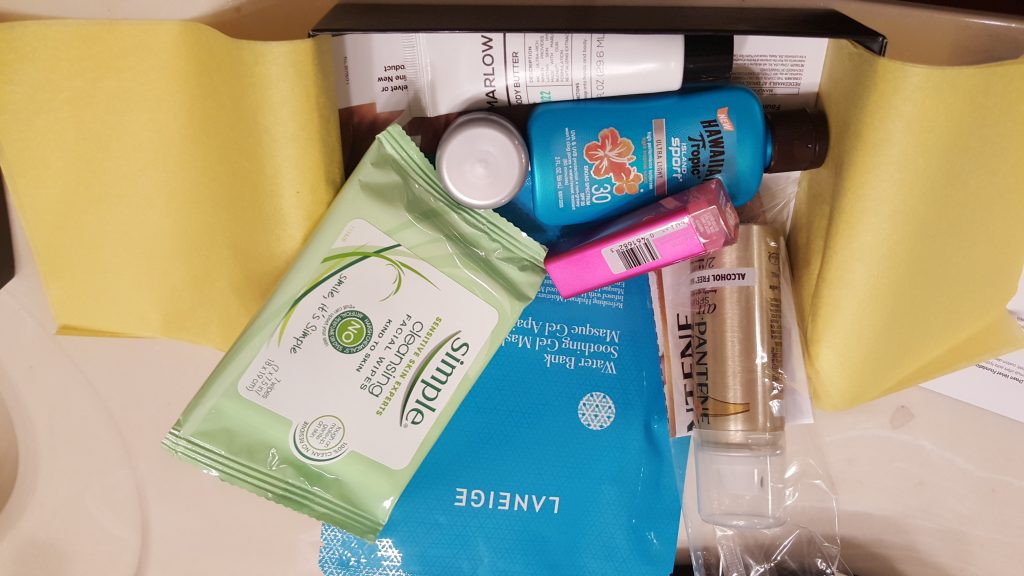 Simple Cleansing Facial Wipes – the best wipes ever, as it really cleanses the skin of all makeup and residue thoroughly while even softening the texture
Hawaiian Tropic Island Sport Ultra Light with SPF 30+ – great for beach ready days in the sun while protecting skin from rays of heat
CeraVe Healing Ointment –  reminds me of vaseline and great for healing cuts & bruises
Laneige Water Bank Soothing Gel Mask – refreshing & cool soothing gel mask water based
Maybelline Dream Velvet Foundation –  the sample shade classic ivory was too light for my complexion and I will need to order one closer to my skin tone
COVERGIRL Colorlicious Lipstick – love the yummy pink and looks great on my lips
Marlowe No 022 Body Butter – this butter is oh so smooth and definitely softens, hydrates and moisturizes too
Pantene Airspray Hairspray 2 DOT –  gives hair a very lightweight hold and alcohol free finish
I just received the May Target Beauty Box and can hardly wait to try out all the cool products. Target distributes Beauty Boxes once a month and they sale out really fast! I'll be posting the alert on my site as soon as I hear dates for next Month's Beauty Box.
The May Beauty Box sold for $10.00 with free shipping. Unfortunately, they are already sold out but you can still buy all items individually.
Has anyone started ordering the Target Beauty Box yet? If so, what's your opinion of it?